The NCWRC Pechmann Fishing Education Center hosted the Wounded Warrior & NC Handicapped Sportsmen for some fishing and fly tying this past Wednesday, September 8, 2009. This is a military appreciation event which occurs from 1-5pm the 2nd Wednesday of each month.
We usually have a good turn out of kids but turn out was sparse due to the majority of being back in school. One family came with their pre-school children and then left to meet the older kid's bus and returned for more fishing fun.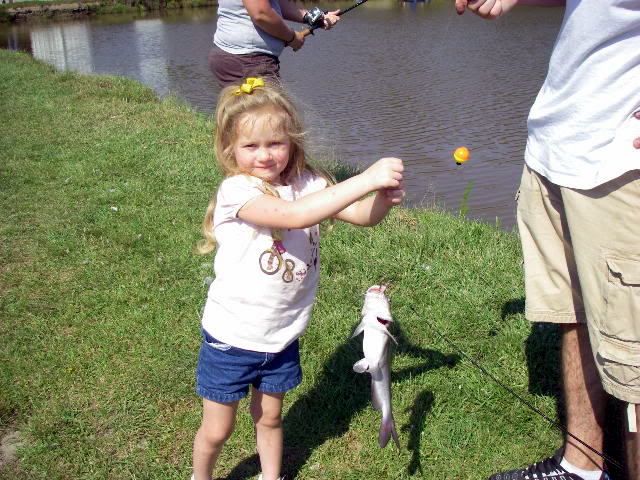 This young fellow was just watching his sister today but I bet he will be ready to catch one on his own next year.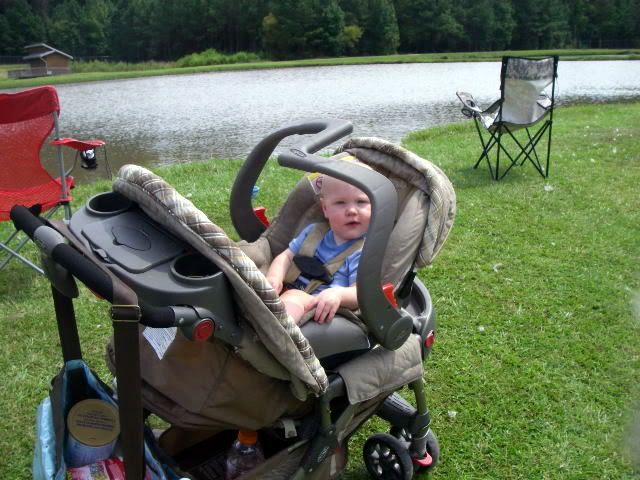 Several of the NCHS have found a new hobby which is highly addictive. Several times I heard the expression "I like this. Yes sir, I really like this fly tying"
It became really sweet when this fellow caught about a dozen bream on the fly he had personally tied.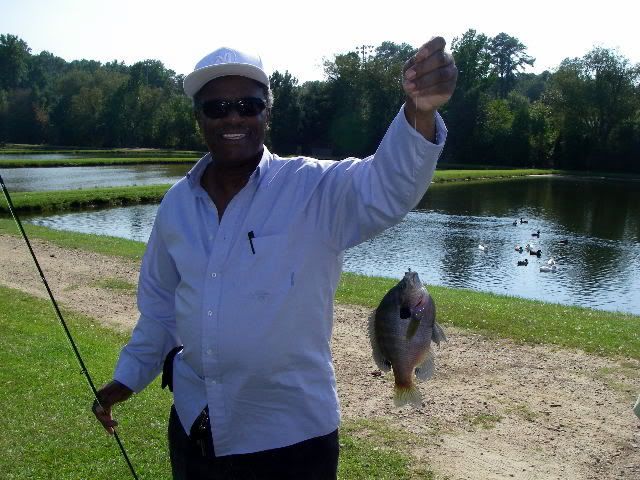 This young lady was all for catching but she was not about to touch "that slimy old fish"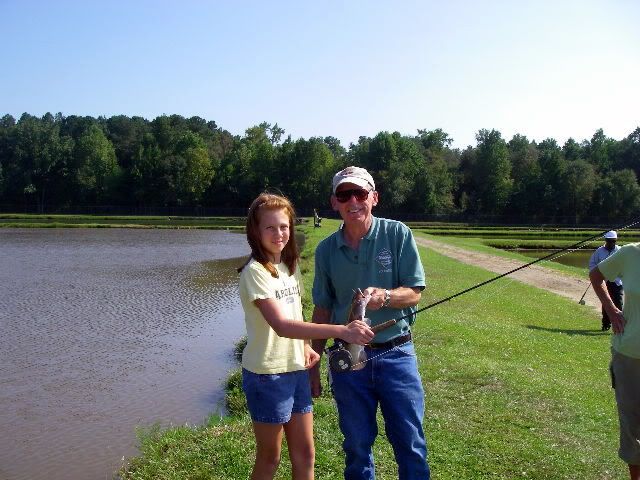 One of our volunteers caught a nice bass with a fly he had tied during the tying session.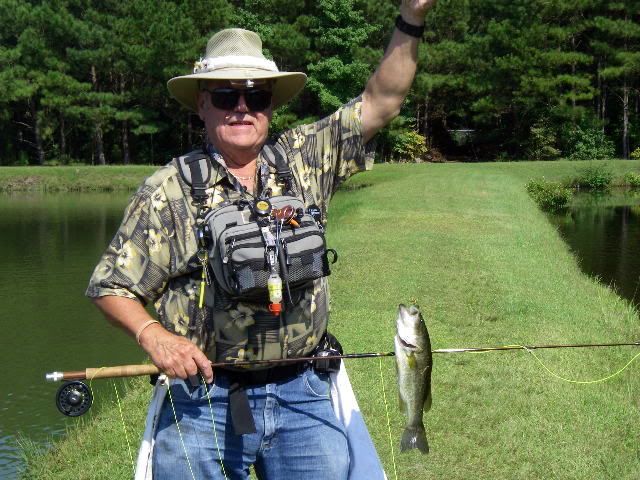 Lots of smiles today.
Our next Wounded Warrior / NCHS fishing event will be Wednesday, October 14, 2009 from 1-5pm
Looks like a great time, and it couldn't go to a better cause. 0--0